Mobile applications for choosing hairstyles for men and women have become increasingly popular in recent years. These apps allow users to browse through various hairstyles and try them on virtually, using a photo of their own face.
For men, these apps typically offer a range of options, from classic cuts like the crew cut or buzz cut to more trendy styles like the undercut or pompadour. Users can experiment with different hair lengths, textures, and colors to find a look that suits them best.
Similarly, women can use these apps to try on different hairstyles, whether they're looking for a sleek bob, beachy waves, or an intricate updo. These apps often include options for adding bangs, layers, or highlights, allowing users to create a custom look that fits their personal style.
In addition to providing a fun way to experiment with new hairstyles, these apps can also be helpful when it comes to communicating with hair stylists. Users can bring a photo of their virtual hairstyle to the salon as a reference, making it easier to explain exactly what they're looking for.
"
Your hair is your treasure. You spend some time in front of the mirror or look at your selfie camera to imagine what style will suit you best.
________________________________________________________________________
Overall, mobile applications for choosing hairstyles are a useful tool for anyone who wants to try out a new look without committing to a haircut right away. With so many options to choose from, it's easy to find a hairstyle that suits your face shape, hair texture, and personal style.
Selection of hairstyles online using mobile applications
Hairstyle 2020
If you're looking to change up your hairstyle and try something new, this app is a must-have and should be featured right at the beginning of the article. It's a fantastic tool that can help you discover new styles and experiment with different looks. In fact, you might even notice that some hairdressers in your area use this app to consult with clients who are unsure about what new hairstyle to choose.
One of the best things about this app is the extensive range of over 1000 hairstyles available for both men and women. With so many options, you're sure to find a style that you love and that suits your face shape and hair type. And, it's not just a static database – the app is constantly updated and refreshed with new hairstyle options, ensuring that you always have access to the latest trends and styles. You can be confident that if a certain hairstyle becomes popular in a season, it will definitely appear in this app.
Using this app is also incredibly fun and easy. You can simply upload a photo of yourself and try on different hairstyles to see how they would look on you. This feature alone makes it a great tool for anyone who's thinking about making a drastic change to their look but wants to be sure they'll love the result. So, whether you're looking for a bold new haircut or just want to switch up your style with a few tweaks, this app has got you covered.
Hairstyles step by step
This app is a little different from the previous one. It doesn't use real-time moving objects or filters for photos to help you make decisions about changing your style; it's more of an educational tool. It's included in this list of hairstyling apps because it's one of the most popular hair styling programs, and you'll understand why as soon as you download it.
This app will provide you with a step-by-step guide on how to create a beautiful hairstyle. If you're unsure about how to tie your hair properly or give it shape, this app is for you. It's a great tool for those who want to learn how to style their hair on their own.
Maybe you can use a hairstyle filter app to check out some interesting styles, and then use this program to try to do the hairstyle yourself, without the help of your hairdresser. With this app, you can experiment with different styles and learn how to create beautiful hairstyles that suit your personality and preferences. The app provides clear and concise instructions, along with visual aids, so you can easily follow along and achieve the look you desire. Whether you're a beginner or an experienced hairstylist, this app will be an invaluable tool in your hairstyling arsenal.
Cute Girls Hairstyles
Cute Girls Hairstyles is an app that provides a wealth of information and tutorials for those looking to learn how to create stunning hairstyles. With a vast library of videos, guides, and photos, you can learn how to style your hair or your friend's hair like a pro. The majority of features are available for free, but there are some interesting add-ons such as additional options and detailed instructions.
This app is similar to Step-By-Step in that it offers step-by-step guidance on creating beautiful hairstyles, but it also includes a wealth of additional resources. Whether you're looking to create an updo, a braided hairstyle, or something more complex, Cute Girls Hairstyles has got you covered. With detailed instructions, helpful tips, and stunning visuals, this app is a must-have for anyone looking to learn how to style their hair like a pro.
Beard Photo Editor – Hairstyle
Men's Haircuts is an app designed to help you become more attractive with a wide range of beard and haircut combinations. If you feel like you have limited options for your hairstyle each month, then this app is perfect for you to pick the right haircut.
With this app, considered one of the best for choosing men's haircuts, you'll have access to over 1000 functions to create your own unique style. This will help you make your appearance more attractive and stand out from the crowd.
From various types of beards, mustaches, sideburns, hairstyles, and tattoos, you can find them all in this app. You'll be surprised at how effective this app is in helping you find the perfect style for you. Whether you're looking for a classic, modern, or trendy look, this app has got you covered.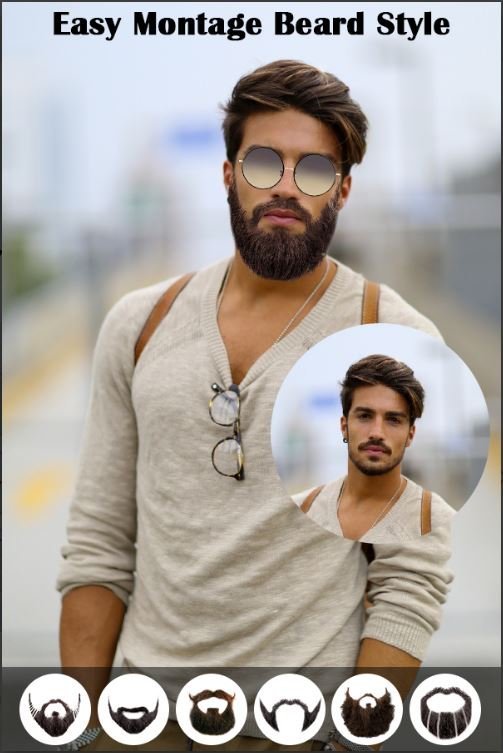 Best Hairstyles
Best Hairstyles is a free app that has been downloaded over 1 million times in the app store and is currently one of the most popular hair styling apps in the world. With a wide range of different styles and options, this app is perfect for anyone looking to change up their look.
After uploading a photo, you can choose from a palette of filters, hairstyles, and hair colors. The app is constantly updated with new and trendy hairstyles, so you can always stay up-to-date with the latest hair trends. Additionally, the app has a great feature where you can create your own custom hairstyle.
This app is practical, fun, and completely free, although there may be occasional ads that pop up, so you will need to be patient. With the ability to experiment with different hairstyles and colors without the commitment of actually cutting or dying your hair, this app is perfect for anyone who loves to change up their look on a regular basis.
Woman hairstyle
This app is exclusively designed for women's hairstyle choices, as the name suggests. Unlike the previous apps in the list, it's not a combination app. It has a great database of effects and filters, and despite being primarily a hairstyle app, you can also add makeup and accessories to create a complete look.
There are over 100 hairstyles available, and they are constantly being updated. From modern to vintage and retro, there are plenty of styles to choose from, as well as a wide range of hair colors. Simply take a photo of yourself and upload it, and you're ready to try out a new style. This is a great new app with a great variety of styles, and you'll likely enjoy using it.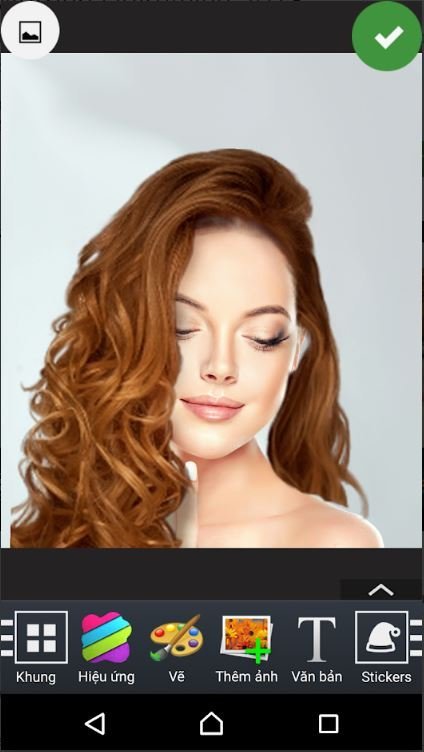 Magic Mirror
With over half a million downloads and a proven track record, Magic Mirror remains an old-fashioned yet reliable hairstyle selection app. Its user interface is intuitive, although it may seem a bit dated.
The database is filled with a mixture of hairstyles and accessories for both men and women, and you can purchase the premium version which includes a face detector to make styling your hair on your head much easier. This is an excellent app that continues to be very popular. Some still consider it the best app for selecting hairstyles and haircuts for both men and women.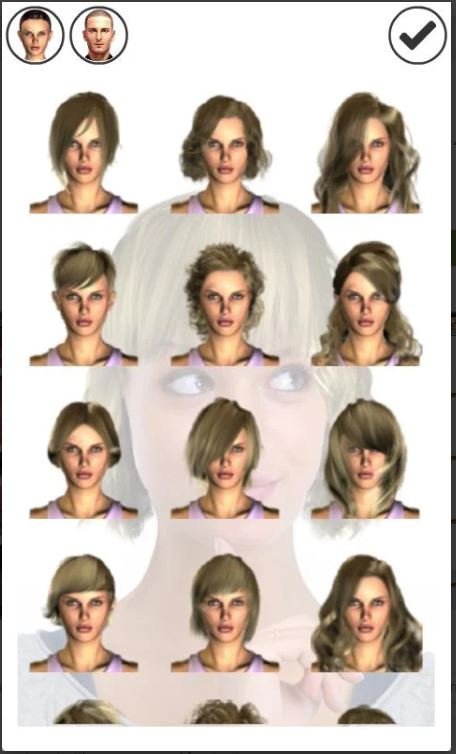 Hairstyle Try On
Hairstyle Try On is a unique and innovative app for choosing the perfect hairstyle. It features a wide range of hairstyles for both men and women, with most options being realistic and modern. The app is particularly useful for those who struggle to describe what they want to their hairdresser – simply take a selfie and try on different hairstyles to see which one suits you best.
One of the standout features of Hairstyle Try On is its facial recognition tool, which ensures that each hairstyle matches your face shape and style. This means that you can experiment with different hairstyles without worrying about whether they will actually look good on you. Additionally, the app allows you to change your hair color, so you can try out new looks without committing to a permanent change.
Overall, Hairstyle Try On is a great app for anyone who wants to experiment with their hair without the risk of a bad haircut. With its intuitive interface, realistic hairstyles, and facial recognition technology, it is a must-have tool for anyone who loves to play with their hair.
Braided Hairstyles Salon
Looking for a fun and creative way to explore different hairstyles? Look no further than Hair Salon, an exciting game that lets you channel your inner stylist and experiment with a variety of hair colors, cuts, and styles.
As the virtual hairdresser, you'll have a range of tools and options at your disposal to create the perfect look for your client. From classic cuts to trendy updos, you'll be able to try out a variety of styles and see how they look on different face shapes and hair types.
What sets Hair Salon apart is its engaging gameplay and interactive features. With the ability to take photos of your creations and share them with friends, you'll be able to get feedback and inspiration from others in your social circle. And with regular updates and new styles added all the time, there's always something new to discover and explore. So why wait? Download Hair Salon today and start creating the perfect hairstyle for you!
Virtual hairstyle
This app has been a massive hit with over 100,000 downloads. It does exactly what you would expect it to do – you take your own or someone else's photo and apply a haircut from either the free or paid options available. With a vast selection of hairstyles available, you can experiment with different looks and find the perfect one for you. The app also allows you to customize the hairstyle by adjusting the length, color, and other features to make it look as natural as possible. Whether you want to see how a new haircut would look on you before committing to it or just want to have some fun and experiment with different styles, this app is an excellent choice.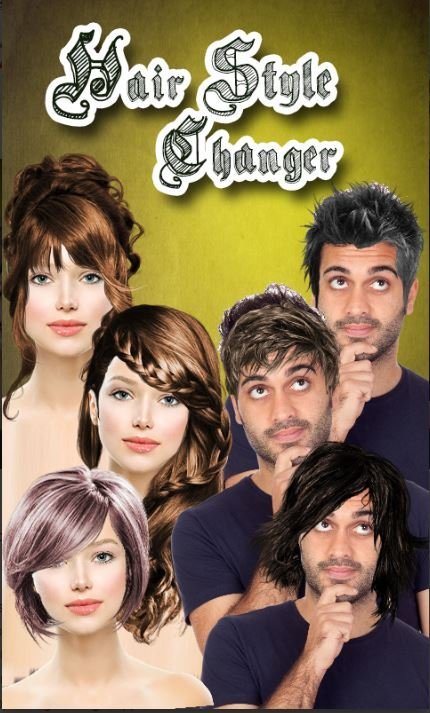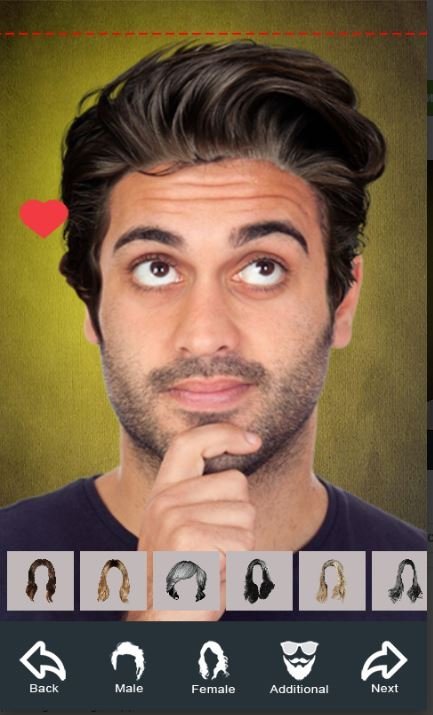 Conclusion
In conclusion, mobile programs for selecting hairstyles have become increasingly popular due to their convenience and ease of use. With the help of facial recognition technology and advanced image processing algorithms, these apps can accurately simulate a wide range of hairstyles and hair colors, making it easier for users to visualize their new look before going to the salon. Whether you are looking for a subtle change or a dramatic transformation, these apps can help you make a confident decision about your next hairstyle. With the continued advancement of mobile technology, we can expect to see even more innovative and sophisticated features added to these apps in the future.